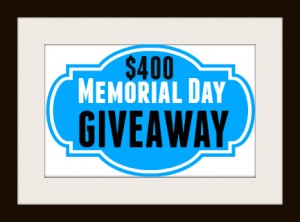 We are giving away 2 prize packages:
Each package includes ~
A Kindle Fire 6" HD
AND $100 Amazon gift card!
That's $100 to purchase books!!!
Memorial Day Giveaway & Book Blow Out:
Prizes:
Two (2) 6″ Kindle Fire HD tablets, and two (2)$100 Amazon gift cards. 2 Winners!
How:

Simply scroll through the book covers in the genres that you love best, and find the books that look interesting to you. Then, enter the Rafflecopter form on any of the giveaway pages–there are 8 pages (one for each genre).
There is no purchase necessary. However every time you buy one of these killer kindle book deals, a portion of the purchase will support
Pencils of Promise
, an organization dedicated to building schools for disadvantaged children around the world, via the AmazonSmile program.
It's the perfect time to purchase Chasing Victory!!
Everybody's chasing Victory: a power-hungry scientist, a corrupt conglomerate, and her own government.
Victory Winters is on the run. A world-renowned geneticist, her mission involves conquering disease and improving quality of life. But a co-worker has been murdered, putting Victory and her mission in danger. Chasing her are all sorts of men who want to recruit and control her, manipulating her genetic secrets and research for their own corrupt purposes.
Naval officer Tristan Farraday is undercover investigating Biotec, a conglomerate that trumpets a better tomorrow in its bright, shiny annual reports. But Tristan's bosses suspect that beneath Biotec's carefully-managed exterior lies more than simple violations of a few experimental protocols.
Farraday is following a trail of murder, kidnapping, and blackmail. The trail leads him to Victory, who has been forced into Biotec's world. Can Tristan chase down the truth and win the race for Victory?
Link for Chasing Victory~
https://www.thekindlebookreview.net/memorial-day-giveaway-romance/
All you have to do is enter the Rafflecopter giveaway. Below is the link to the Rafflecopter.
The "easy" entry giveaway has three simple entries: subscribe, buy a book, and share!
It's easy and fun, and a great way to celebrate our heroes.